Linga POS KDS Setup Guide
LINGA – KDS Setup:

Instructions:

1. First connect the Monitor to the Bematech LS8000 device using the serial connector.

2. Connect the (Active) LAN cable to the Bematech LS8000 device.

3. With the LAN – USB connector provided by Bematech, connect the LAN to Bematech Bump device and the USB to the Bematech LS8000. (Connect the USB at the back side of Bematech LS8000).

4. Now, plug the Monitor and the Bematech LS8000 to power.

Requirement:

1. A Monitor and a LAN Connection.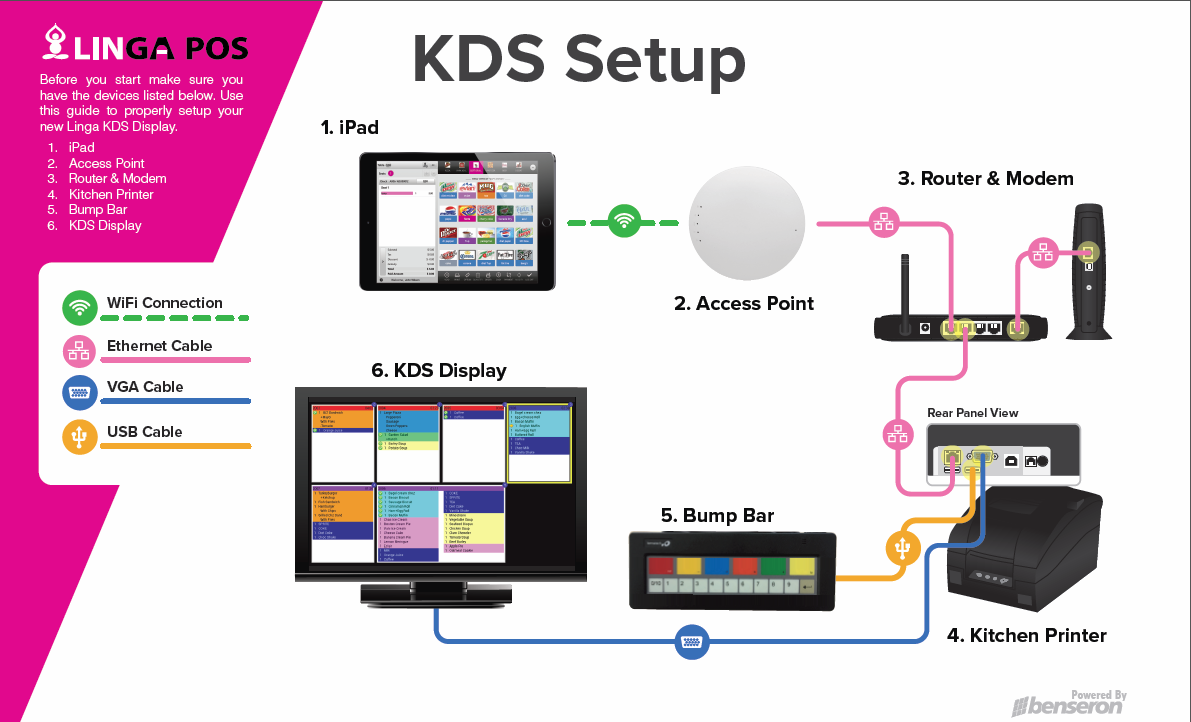 Related Articles

Kitchen Display System (KDS) Setup Guide

Download PDF file below, under Attachments section.

Linga POS Network Setup Guide

Download PDF file below, under Attachments section. Ports to have open: HTTP port 80, https443, Port 9096 for sync

Configure CAS SCALE SW RS 10 or SW RS 20 for Linga POS

GiveX setup manual.

Please find the steps to setup the GiveX in super admin page 1.Go to Super admin page 2.Enable the GiveX option 3.Enter the User Id 4.Enter password and Confirm password 5.Enter Primary URL and Secondary URL 6.Click save button Please find the ...

Linga Printer Compatibility

• We offer full support for printers available on our shopping website. They have all been tested with Linga POS. • There are some other printers from Epson and Bixalon that may work with Linga, but we do not guarantee they will work. o Testing: If ...