How to Obtain IP Information on Different Printers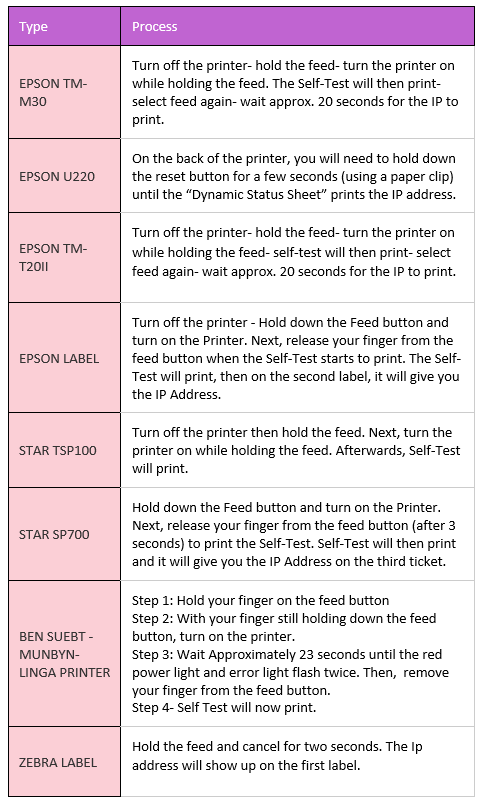 Related Articles

Benseron Printers Manual

Benseron Printers Manual & Troubleshooting Guide Receipt Printer: Epson Tm-m30 Receipt Printer: BEN POS-80 ...

PAX s300 IP Address Help

How to find the IP Address: Log into the PAX Terminal (Hold Function + 1 to open the menu, enter the PW) Navigate to communication Click LAN Parameters Click IP Address Set the IP Address by typing it into the system (Example Below) How to set ...

Adding Receipt printers

BOH Manuals Adding Receipt Printers Go to Settings>Printer Configuration>Receipt Printers Click on add receipt printer Give the printer a name, assign a model to it, and an IP address. You can also set these up as default receipt printers Click ...